Who is online?
In total there is
1
user online :: 0 Registered, 0 Hidden and 1 Guest
None
Most users ever online was
9
on Fri Jul 08, 2016 9:22 pm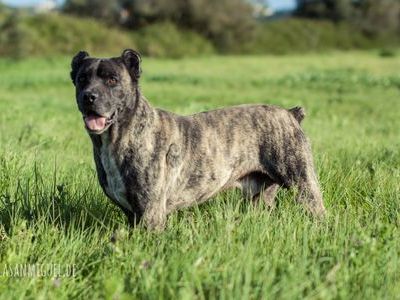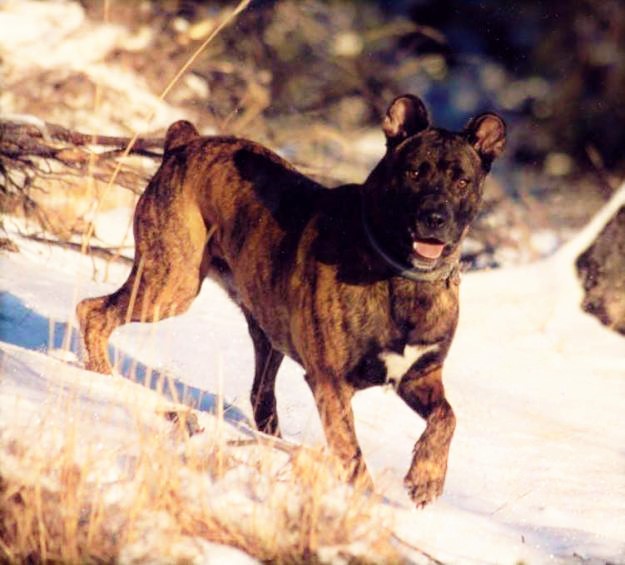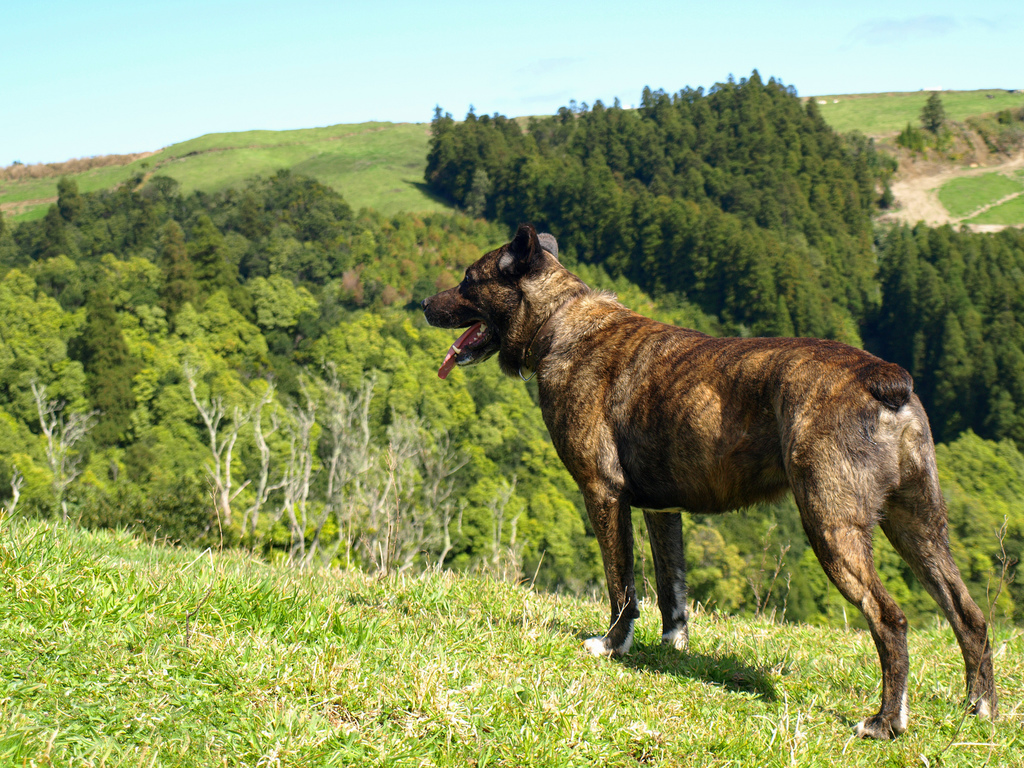 ❤  Sino ❤  (Bell in Portuguese) Aka Assassino
❤  Female ❤
❤  Prefers males or Tomboyish girls ❤
❤  Cão Fila de São Miguel (aka 'Saint Miguel Cattle Dog') X Cão de Castro Laboreiro (Aka 'Portuguese Watch Dog') ❤
❤ About 1 year and 6 months ❤
❤  History ❤
Sino was born in portugal, Staying there for the first 3 months of her life before moving to America with her owner named Jodie. There, she is constantly herding cattle, geese, etc. Whenever she isn't doing that, she's in the lake with Jodie, Catching the ducks that fall, Chasing squirrels, or just swimming. being a rare breed, she is often stared at, and bullied for her ears.
❤  Looks ❤
Sino is brindle, her brown seeming to get lighter and have less black the closer to her tail you get, Having a white spot on her chest and white back paws. Sino sports a color that has has chain around the front of her neck, and the back of her neck is black leather, Sometimes having a all black leather collar. Sino has oddly reddish brown eyes, making her seem evil when she's mad, but unique any other time. Sino has very soft, short fur, that is somewhat long, about from a fingertip to the closest joint of a finger. Sino has odd ears that are rounded at the top, having been bullied for them. Sino has a short clipped tail, like a bears tail.  She is about 100 pounds, a bit higher than average because of having extra muscle and being abnormally tall, causing her to actually be a bit underweight, Being 30 inches tall, or 2 feet and 6 inches.
❤ Traits ❤
Active, Loving, Friendly and gentle to family, Loyal, Trustworthy, Not trusting, Extremly intelligent.
❤ Parents ❤
Mother❤  Her mother named Herói, translating to hero. She was a purebred Cão de Castro Laboreiro, a beautiful one at that.
Father❤  Her father was named Sombra, translating to shadow. He was a purebred Cão Fila de São Miguel, with a oddly thin build. He has nautral ears and a nautral tail, unlike Sino.
Siblings❤
Sino doesn't remember any of her siblings, but she had 10.
Mate❤
No Mate.
Crush❤
No crush.
Pups❤
All of the pups are the same 2 breeds of dog as Sino.
Tempestade (Translating to Storm) Aka Tempa- Male. For every 4 months, Tempa grows enough to be only 1 month, for reasons unknown. Currently 3 months old.
Arco (translating to bow) Aka Bella- Female. Arco has odd, beautiful bright eyes. She is very playful, With her ears clipped like many of the Cão Fila de São Miguel, Meant to make them resemble Hyenas.
Flecha (translating to arrow) Aka Hyena- Female. Planned to have her ears clipped like a hyeanas in the future, She is a very playful, and very large for her age, along with very goofy.
OTHER-
Other account; "Roxy"
Last edited by Sino on Mon Aug 08, 2016 7:24 pm; edited 16 times in total



Posts

: 10


Join date

: 2016-08-07


Location

: Oh, just everywhere






Posts

: 10


Join date

: 2016-08-07


Location

: Oh, just everywhere




---
Permissions in this forum:
You
cannot
reply to topics in this forum